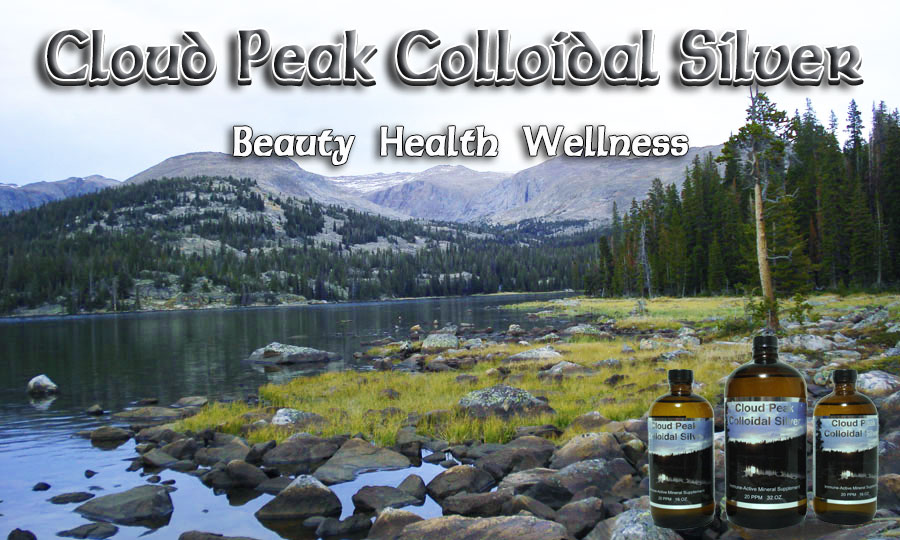 Use Colloidal Silver to Protect and Rejuvenate Your Skin


If your interested in using an all natural chemical free supplement that will instantly soften and moisturize your skin as well as reduce wrinkles and protect your skin from future damage; then Cloud Peak Colloidal Silver is right for you. It is so easy to use. Simply spray onto the face and body and rub in. May be used to...

Soften, smooth and moisturize skin
Use to get rid of pimples or acne. Will stop an outbreak and prevent future outbreaks.
Will reduce wrinkles
Reduce old scar tissue
Fantastic for bug bites
Great for sunburn as well as other burns. Used by doctors in hospital burn units.
Used for wind burn and chapped hands during cold months
If applied to a cut or scrape it will heal faster and reduce scarring
It has excellent anti-aging properties
Detoxifying agent
Soothes rashes
Makes a fantastic all day hand sanitizer


Usage: Best used after you have washed and dried the area you want to treat. Spray on the skin and gently rub it in or you can simply let it air dry. Will only take a minute and skin feels soft and smooth to the touch. Recommend 2 or 3 times daily (more if desired). You may add three to six ounces (6 to 12 tablespoons) to bath water for a relaxing soak. Soak hands and feet (full strength or diluted). Soak a clean towel or cloth and apply to the area you want to treat.







PO Box 574, Worland, Wyoming 82401 ~
orders@cloudpeakcolloidals.com
www.cloudpeakcolloidals.com
---
Information on this website is for educational purposes only and not intended to treat or diagnose. This product has not been evaluated or
approved by the FDA. This product is not intended to cure or prevent any disease.
Website design by Wyodaily Web Design